Ucroa the fashion android
We will see in future parades of fashion a unexpected manequin: Ucroa is an Actroid, a robot with a human face dedicated to human tasks.
This 1,58 meter height actroid moves as a woman and makes similar gestures. It is the result of a research project of US$ 2 millions.
Beside a Japan Institute, the french CNRS is involved in these developments, which lasted for 3 years.
This robot has 30 joints, and obeys to voice orders or digital signals.
Beside this very media job of model, she and future models will be rather used to perform tasks too arduous to humans and especially to test new equipments.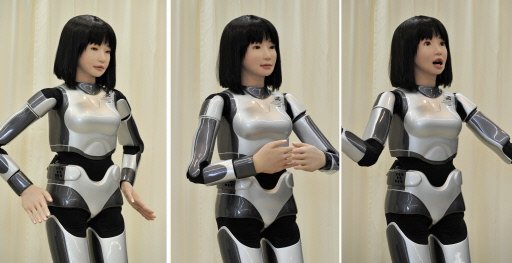 Video
She shows her own livery for the moment, she is naked in some way ...
A little awkward, HTP-4C, it is normal, she made her first steps into the world of fashion ...