Robot worker
Robots are at work ...
How is made a car
View of the factory producing cars by Hyundai in action. Fascinating is it not? Maybe I have a Corsican soul, I like to see machines working for me!
We can compare with the Honda factory, also entirely robotic.
Baxter, the ideal of Henry Ford
The inventor of the assembly line would have dreamed of it, Baxter is a universal robot designed to perform repetitive tasks in the factory. Created by an engineer from MIT for the Rethink Robotics society, it is able to do what we were never able to get into this field. Americans see him as a means to repatriate production plants in the U.S. since it can replace the poorly paid workers from the East. Indeed, it is capable of transporting, counting, positioning, transforming objects and can acquire new software to expand its capabilities.
ABB Flexpicker
It's a robot for sorting and packaging. We admire the speed at which it operates. In four seconds it can move 14 objects or it can move 3 kilos in seven tenths of a second.
It is supposed to play successfully the game of Milton-Bradley, a board game like chess rather complex.
Adept Quatro
It wants to be the world's fastest packing robot and performs 300 cycles per minute. He has 4 arms (Flexpicker has 3), can carry a load of 2 kg.
ABB IRB20
IRB20 is the smallest industrial robot unskilled. It weighs 25 kg for a height of 50 cm and can carry a load of 3 kg.
It stands for varied works in confined spaces.
Robot Ramen from AISEI
This cook robot operates in restaurants in Japan including the FA-Men restaurant in Nagoya. Based on the operation of this robot, the name is a contraction of "Fully Automated raMen".
It takes one minute and 40 seconds to prepare and cook a ball.
Robot farm
A laboratory of MIT, CSAIL (Computer Science and Artificial Intelligence Laboratory) has created a fully experimental farm cultivated by robots, which communicate electronically with tomatoes.
Potted plants are equipped with sensors sending signals to robots who will know when it needs water or nutrients.

This first experience prepares to larger projects in which robots can act on large operation to combat parasites.
In this other farm, they are robots who do the milking, which lend themselves readily. Video: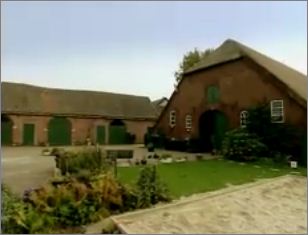 More robots workers...