Apple could it continue without Steve Jobs?
While Jobs has appointed his replacement, we wonder if Apple will continue to find innovative products.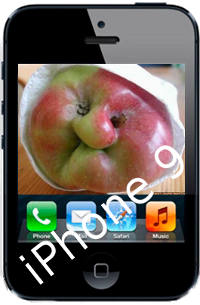 iPhone gets older
This would require to find a replacement...
Who wants absolutely to change the world.
Is itself a product designer and know the best way to make it.
Trying to achieve perfection in every product.
Be able to find an interest in something where the most do not.
Abusing its engineers without them go away.
Knows to present its products with enough conviction to reach agreement.
And above all had such previous successes that anyone is convinced that everything it does will be a great success again.
And this seems unlikely.
Apple will never replace Steve Jobs. It will never find another great kid retarded in this way, pretty awesome to see in everything a potential while all others were in front of it over ten years without having found anything interesting (touch screen, sensors, tablet, etc.).
Some were surprised that the new Apple products, the iPhone 5 and iPad Mini are out of stock at their first release, while the CEO is actually renowned as stock manager. One indulges in thinking about this old trick used by traders to let believe that they have a great success by providing products gradually so that one sees a queue forming in the street ... The lines are part of the Apple's folklore, so they must be maintained!