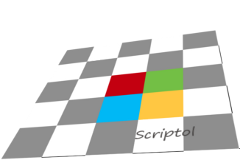 XAML is the markup language to design the user interface of Windows 8 modern apps.
The demos in the browser are made with Silverlight, the plugin once created to replace Flash and working in the desktop mode of Windows 8 on Internet Explorer 10.
If the demos does not work, try another browser. They work for me on Chrome and IE9 with the Silverlight 4 plugin (the tutorial was designed on Silverlight 1 and updated).
See also