HTML 5 Frameworks
Frameworks using only HTML with Canvas, JavaScript, allow to build portable applications and games.
They allow to avoid paid services like the AppStore and to produce applications and games for all the computers and phones. Disney bought in March 2011 the Finnish company Rocket Pack for producing such multi-platform games, proof that it sees a great future in HTML 5.
These frameworks as shown Ave Engine are compatible with mobile phones and are supported by Android, IOS, WebOS, Windows Phone 7, and others...

Angular.js (Google)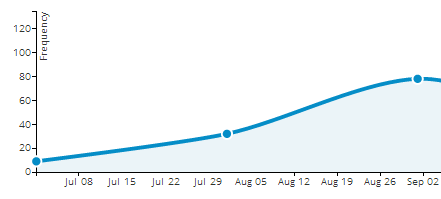 While others have chosen to describe the interface in JavaScript and HTML code generation, this framework the contrary, describes the application entirely in HTML.
It extends HTML for Web applications to a more complete markup language, with new attributes. This is a template system, in fact, it is inspired by Web Components to do this.
This is an alternative to Ember, Backbone or Spine, thus a way to bind data to the user interface and as Ember, CanJS it can do it in two-ways.
The advantages of Angular over Ember is on module support both in HTML or JavaScript, debugging aid, and a better documentation.

Backbone.js
The Backbone.UI framework adds to Backbone widgets to design the interface of an application. The look is as simplistic than the code is simple, but you can improve it through CSS. In fact these components are redundant for many to HTML tags, such as buttons, maybe to facilitate data binding.
Ember.js
Ember is a MVC (Model View Controller) JavaScript framework for HTML apps. The site lacks documentation but you can find one elsewhere. There is a lot of similar frameworks, including CanJS et Backbone which is better documented and has more extensions, but some interesting features missing. Both can work with Node.js but Backbone is more relevant to that purpose.
Polymer.js
New framework proposed by Google, to solve the problem of the complexity of Web applications. This vague objective leads to better modularity and encapsulation of application components. The object orientation moved to application level. You should also be able to write the minimum code to make the application.
This so-called components here are new tags with interaction or data-binding preset. It goes beyond Angular, another project from Google, adding new attributes to HTML with automatic databinding, because Polymer is based on a new backend.
It is the practical application of Web Components principle, the classic combination of JavaScript with HTML tags to create elements of the application, is replaced by a set of predefined components. For example, instead of JavaScript added to a textarea to create an editor, we include a predefined editor component based on the backend provided by Polymer.
Popcorn.js
Video functions in JavaScript to add actions to the <video> tag. Developed by Mozilla, the API manages the synchronization between the sequence of video and user action. Including the ability to move around the content.
Processing.js
Works with the visual graphic language with the same name, on top of Canvas to make animations and produce graphics online.
The code in processing language is converted to JavaScript and uses a runtime to be included in the page. There is no particular advantage in syntax of processing, only graphics functions.
Pdf.js
A PDF document can be viewed in HTML 5 and in particular using Canvas for graphics. It can be used as a plugin on Firefox, but the ultimate goal is to make a PDF reader built into the browser.
Kaltura
Video library that is used by Wikimedia, and even by Adobe to make a universal player loading Flash Player when no codec is available. Several tools are available to download.
Two.js, Paper.js
Library of 2D functions with animation. It can serve as a replacement to animated gif, providing it is made of simple images, with the advantage of the vector, and so small files to include. And an alternative to Flash too, this is the impression we have in seeing the demos!
Paper.js is also a vectorial drawing framework, it allows to create business animations in Canvas. It is based on a scripting tool for Illustrator.
More libraries