HTML 5 game engines
List of frameworks of game creation in JavaScript and on Canvas.
Disney bought in March 2011 the Finnish company Rocket Pack for producing such multi-platform games, proof that it sees a great future in HTML 5.
These frameworks are compatible with mobile phones and are supported by Android, IOS, WebOS, Windows Phone 7, and others...
Turbulenz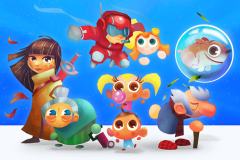 You can download it on Github and produce games in 2D or 3D. The Polycraft demonstration shows perfect fluidity and handling of all aspects of the physical world as the properties of the body and their interactions. It includes natively support for WebSockets and supports mouse, keyboard and multi-touch. It is a high-level library and the MIT license granted full freedom of use. A must for ambitious programmers!
Became open source in May 2013. The client code has been achieved in part in TypeScript and converted to JavaScript and when WebGL is not supported, thus on IE or older browser, then it requires a plugin, but to switch browsers.
Démo Quake sur le moteur Turbulenz.
DevKit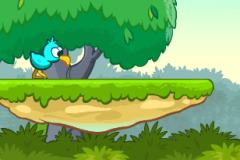 Made open source in 2013, game development framework is according to the publisher as fast as native applications on Android and iOS. It manages the important problem of collisions and moves. Using Node.js is one of the source of its speed because it allows a part of the code native. The other one is the use of OpenGL for Canvas.
Siritaka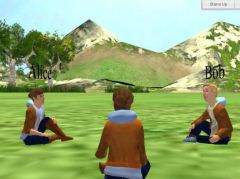 Framework for building virtual worlds running a browser with WebGL and WebSocket. Then you can interact with others and discuss in a chat box.
Three.js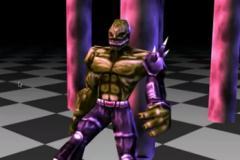 The JavaScript graphics library can work with  in an application WebGL and Canvas and implement fluid applications and fast action games.
RPG JS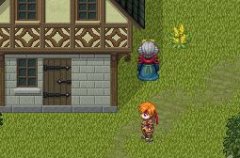 To build role playing games (RPG) in JavaScript, in the style of dungeons and dragons, this framework, a sort of SDL for HTML 5, provide a toolkit.
The graphics of the demonstration are nice but simplistic as is the animation, however the speed of interaction ensures sufficient fluidity.
Paladin (Mozilla)
Mozilla also has its version of a game engine, based on WebGL. It uses WebAPI, another library Mozilla for Web applications as well other technologies as JoystickAPI. It seems also include the ammo.js code.
A Game engine, Gladius, is a part of this framework.
From Japan, another framework to build a game with a permissive MIT license. Open source since 2011, it has more online games than DevKit. It is compatible with WebGL for 3D games.
Also works on desktop browser including Windows 8 or mobiles.
Library to program animations, working with ou without Canvas.
It allows making games in Android too, but the demos on the site are not very exciting, maybe we can do better with the framework.
Not quite free, there is a cost to download and pay a percentage of the games, but it is a true 3D engine games we offer. It works on mobile and on the desktop.
A complete development system with runtime for mobile or office. A paid license is required for the pro version (this is different from Real Engine). It is the successor of Flash for fast game development.
More libraries
Documents
Distribution