How to find information on the Web
For any essential question from a Net surfer, answers could be numerous. Let me detail all means to find information on the Web, and at the same time to specify what the webmasters must make so that information they provide has most chance to be found by those which it interests.
Search engines
The simplest mean to find information, is also the biggest activity for webmasters, the art and techniques of optimizing for search engines.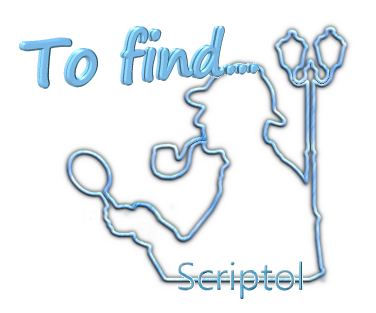 A matter of keywords
Finding a sentence in a text among 10 billions pages indexed, that is possible with main search engines (Google, Live, Yahoo), it is enough to put the sentence between quotation marks in a request! Most often the search is done on a list of keywords that one provides, according to a simplistic boolean search: + for a combination, - for an exclusion. The AND and OR operators are used in advanced search.
Google can return pages which do not contain the required words: these words are in fact in the links which point on the page, that is thus in relation to the request actually.
How to facilitate indexing
To improve the indexing of its Web site is really simple, it is due to "anchors", the label of internal links.
An anchor must contain a maximum of keywords that are significant for visitors. You cannot control the anchors of external backlinks, but inserting keywords in the names of files and sub-directories will have the same effect.
The main rule is to add links between page in the same topic.
The "title" attribute gives information about the link to visitors but not to engines.
Search engines for blogs
For the news, one will be better informed from blogs, and specialized search engine as Google Blog Search will be more appropriate.
Directories
Professional directories and directories of sites do not have the same role even when both list websites: contents of former one may be limited to a page of contact while latter as Dmoz requires that the site has extended and unique contents.
The interest to have a site listed in Dmoz is sometimes disputed by webmasters (that does not impeach them from insisting to appear there), but it seems real nevertheless. If one wants to find the best sites about a subject, visiting the relevant category on the Open Directory shoud be profitable.
Sites of answers and forums
To have an answer, why not ask directly the question? On these sites, there are not robots but voluntary human that will answer the question and the sites select the best answer, that is voted by plebiscite by users. They never misses volunteers to answer, as they find a profit in various ways there. That can be the opportunity to give the URL of their own site sometimes.
The Yahoo answers service provides answers made by volunteers for frequently asked questions. But Answertips service would return a better result. For example, if one types "How to find information on the Web?", one obtains no answer! And one is redirected on the traditional engine using keywords.
The Answers.com site seems to use a traditional search engine with only 4 million page (against 1000 billion of URLs for Google), but it provides a software that allows to start a search when one clicks on a word in a page.
Quora is newer and requires that registering to access the site. Its use is less easy but the relevance can be higher than that of Answers.
For a precise question, information, something which requires an experiment, forums bring an unequaled richness. Search engines include the contents of forums, also direct access to the forums is a supplement when engines are not able to associate the question to an answer.
News and bookmarks
The principle of digg-likes, is to associate a score to each article. These are the visitors by clicking on an image who give the marks to denote their interest for the post, and thus lead attention from other visitors.
They are thus named because Digg has popularized the idea that contributed to its fortune, and then lot of other website followed. CMS such as Wordpress allow any webmaster to create his digg-like, and it was actually created almost a new one every day until 2011 when the Panda update which penalizes sites without original content puts an end to this trend ! Since most of these sites have been closed.
The issue on a digg-like for the blogger or webmaster is to arrive on the front page. Theoretically it is the number of clicks which brings an article in the home page, but in fact, that goes in the inverse direction: it is necessary to have contents of general interest, which is unique or that one is the first to publish and one go to main page, it is there that the marks are obtained!
Another idea is to share bookmark with Net surfers. Rather than to keep his list of favorites on the browser, one manages it on Delicious, Stumpleupon, the others have access there and can discover sites as you can yourself benefit of sites discovered by others. A relational network is created, you appreciate what mark another Net surfer, you add it to your list of friends. Twitter and Facebook have gradually replaced these sites.
Pass through association of ideas
It is sometimes difficult to find information on search engines even when we know it exists, because we can not formulate a query so that guide the engine on what we want. In this case, other sites can help.
On Soovle, you enter a word and in real time all terms that are related with this word are displayed as links. The links are actually queries to Bing.
Uber Suggest is a similar tool but also allows to choose a location and a search type: web, images, videos, etc ... But this time you are not redirected to an engine, when you click on a term, tree opens to show a list of additional words. Opening successive trees can, step by step, make a complete query set and corresponding exactly to what you want to know.
What is upcoming...
Search engines are directed towards multi-media. Wikia proposed once to replace robots by human who will select the pages for users (a social progress!). This was a failure. The Quaero European project of search engine is also multi-media and multilingual but does not progress quickly. The goal or search engine is to find answers to any questions and the trend is to associate that in a personal context, what is done with a tool like Siri or Google Voice.
Links