Basic and Visual Basic, for easy programming
The older programming language got several major evolutions to keep its popularity.
This was an easy to learn language, and successfully for this reason in the past. Now Python, Ruby and Scriptol are the simplest to use. If you want to program Microsoft's applications by scripts, learning Basic is also useful. Server-side programming on Windows may be made also by using ASP which is a version of basic.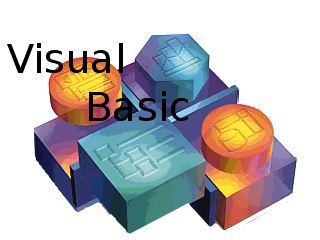 Invented in 1964 by Kemeny and Kurtz to be usable by anyone, the name is acronym of Beginners All Purpose Symbolic Instruction Code.
The interpreted version has been widely used with first personal computers, including the first PC from IBM. Bill Gates won a contest with his version. The first versions have line numbers and goto and godub instructions to these line numbers.
Visual Basic
Visual Basic has been created by Microsoft in 1991 and succeeds to Basica and QBasic from the firm. It is aimed at Windows applications and manage events (as mouse clics).
Visual Basic no longer uses line numbers to call subroutines... The language remains simple to learn. It has not the power of C++, Pascal, or Java.
For the .NET platform is created Visual Basic .NET (Visual Basic 7), a new object oriented language. This version is near C++ for its features.
Sample code
Hello World.
10 PRINT "Hello, World!"
20 END
Hello World in Visual Basic.
Public Class MyApplication
  Shared Sub Main()
  MessageBox.Show("Hello World!", "HELLO WORLD")
  End Sub
End Class
Arithmetical operations.
10 INPUT "Enter two numbers, separated by a comma:", A, B
20 LET SUM = A + B 
30 LET DIFF = A - B
40 LET MUL = A * B 
50 PRINT "The sum is ", SUM 
60 PRINT "The difference is ", DIFF 
70 PRINT "The product is ", MUL
80 END 
Tools