Acquiring and using a domain name
A domain name is recorded for one or two years in a "registry", a official index. It is possible to record the domain at the registrar for a longer time in the registrar account only. There are several registries managed by different organizations depending the TLD, the top-level domain.
Definitions of all the technical terms are given in the dictionary.
The choice of the domain name
A domain name must be easy to retain, and thus, either to be short, or to correspond to a well-known sentence.
But the way in which is formed a domain name and its extension, the TLD, has an importance on results of search engines.
If your hosting is shared, possibly some extensions are not supported. Com, net and org do not make problem ever. Other extensions like info, biz, eu, etc, can not be supported for a given host or cause a overcost.
If you can't found an available domain name for you business, you can use the extension as a part of the name. Examples are De.icio.us (delicious), Script.aculo.us (scriptaculous) or the use of the tk extension that is a graphical interface. But ms is also used for products dedicated to Windows.
The extension, or TLD (Top Level Domain) may be related to a language. A site with the country extension matching the language of the site arrives in a better position for a search in this language.
For the generic extensions as com, net, org, the advantage is not obvious.
ICANN banned domain names in one letter. There were, however, some exceptions: I.NET, Q.COM, Q.NET, X.COM, and Z.COM. G.COM is the latest registered, by Google.
You can not have a brand name in a domain name because people could think that your site is related to the company that owns the brand, which it would not want to. It could ask you to return them the domain name. A brand name can not even be included in a longer name, if it leads to confusion.
Some domain names have value and may be investments. Some fortunes are spent to acquire the best names.
Choice of extension
It is generally preferred a .com extension, because it is the default extension assumed by users. But be aware that just as the .net, .org, .name, .jobs, .tv, .cc, .com is under the jurisdiction of the United States. So the domain could be seized by U.S. authorities (with just a request to the registrar), even if you live halfway around the world and have your site hosted here.
So before starting an activity such as online gambling especially, think about it. Even if your activity is legal in your country, it may not be in the United States!
It has become customary to use countries extensions because they have a meaning, eg me (in fact Montenegro) co (commercial, actually Colombia).
But some are dangerous. Eg Nigeria (ng domain) has a long history of stealing of names, and these misappropriations are made ​​by the management body itself, the Nira.
7 new extensions appeared on January 29, 2014: .bike, .clothing, .guru, .holdings, .plimbing, .singles et .ventures.
Many more are coming. On June 10, .uk is available to replace .co.uk.
Multiple domains
Since the canonical attribute is taken into account by search engines, providing the URL of each page is defined by the attribute, you can use several domains for a site.
DNS - Domain Name Server
To change the DNS, and to make them managed by your host (who may be the registrar):
- Your host must provide you a primary DNS and a secondary DNS. (ex: dns1.server.com and dns2.server.com).
- Go to the administering panel at the registrar and set these two DNS.
- Go to the administering panel at the host and set your domain name.
It is necessary to wait at least 24 hours so that the redirection becomes available.
Some salesmen propose "parking": your domain name is reserved, but not associated with your host or IP addresses, the DNS is not managed. Some registrars (not listed) make charge to change of DNS. It is equivalent to parking.
Redirection of URL on a site
For redirecting a domain name, the DNS must remain in management by the registrar:
- Go to the administering panel at the registrar and set the URL of your site (example: https://www.scriptol.com/).
- Wait at least 24 hours.
If the domain is redirected by the use of frames, it will appear in the domain of URL of the navigator, and not the target. It will not be taken into account by search engines.
It is possible if one has a small space of hosting to redirect the domain on another by a rule of the .htaccess file (under Unix) specifying a redirection 301 or 302. In this case the source domain name will be ignored, only the target will appear and will be taken into account by search engines.
Email redirection
You can associate names to your domain name (ex: me@scriptol.com).
Emails will be directed on your (electronic) mail box. The default redirection or catch-all redirect any emails for a domain whatever the name preceding @ is.
In general, it is that which manages the DNS which proposes the email service. Sometimes the registrar allows email redirection only with one hosting is associated to the domain.
Contacts
Four contacts are defined for a domain and appear in the whois when the information is not hidden.
The owner contact (owner-c)
It gives the name, address and e-mail from the owner of the domain name. He has full authority over the domain and may allow the transfer of ownership.
The administrative contact (admin-c)
He has the ability to change the registrar (but not ownership) and associated information to the domain, including DNS and other contacts. He is contacted by email when changing the registrar is requested.
The technical contact (c-tech)
He can change DNS, therefore link the domain to a hosting. He may be the registrar himself. He manages the DNS problems.
The billing contact (bill-c)
He receives invoices and can not change anything about the domain.
Changing registrar
Transfering a domain from a registrar to another is done by request at the new registrar.
A transfer is allowed according to certain times inside the time of one or two years of the registration of the name. Some registrars refuse the transfer of a domain to another registrar, but it is not legitimate according to rules of ICANN.
One must start by checking the status in the WHOIS base. It can be: ACTIVE or REGISTRAR-LOCK. One can also meet CUSTOMER TRANSFER PROHIBITED who is equivalent to LOCK.
OK does not mean ACTIVE. A status not "active" makes the transfer impossible, but you can change the status in the administering panel.
You will be contacted by both registrars if the address e-mail of the contacts is yours and you must answer within 5 days.

Things to check before a transfer:
- The domain created it more than 60 days and did not renew there in the last 46 days.
- The domain expiries in more than 30 days for some registrars, but there is no time in this direction for the ICANN. The transfer can even be done beyond the expiration date.
- Email addresses of the administrative contact is valid (check on WHOIS).
- The domain is not blocked, statut "active" and not "lock". This does not relate to EU.
See rules of transfers by the ICANN.
See also methods according to the type of domain, in references below.
The rules for changing owner are similar but you have to verify the owner email instead.
Some registrars
Verify that the offer includes the free management of the DNS (assignment of the domain to a hosting). The combined offers domain + hosting are often advantageous while the redirection of a domain on a free hosting is not worth anything for
SEO
.
Look also at this video. GoDaddy has no support to elephants but it is the only Internet company to support SOPA! This encouraged other registrars to offer a discount for leaving GoDaddy. Examples (all these services prices about 10$/y for a .com). It is likely these coupons are no longer available, but it would be a clever to search if there is another coupon availbable before to register (they are not on the home page).
Name.com: NODADDY coupon.
NameCheap.com: BYEBYEGD. On December 29, 2011, 32 000 domains has been transferred from GoDaddy to NameCheap.
DreamHost.com: NOSOPA.
Internet.bs: SOPASUCKS.
Domain.com: discount to quit GoDaddy.
Hostgator.com: 25% discount with NOSOPA25PERCENT coupon.
21000 domains have been transfered in a single day during the campaign and major actors announcing they will move their domain. Then GoDaddy reversed its position and published a new announcement stating they no longer support SOPA.
It appears that the hunter is a sort of bait fisher too. Webmasters also criticize the Go Daddy  advertising arguments unrelated to its services.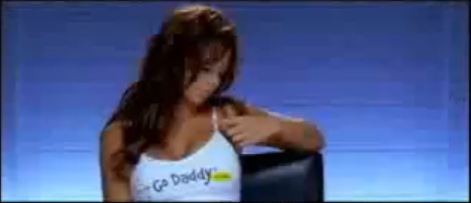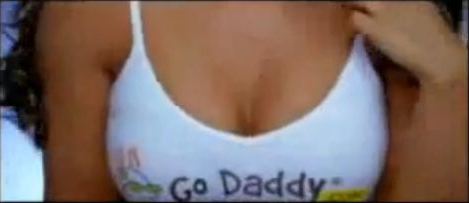 Unless you want to create a porn site!
Secondary market
Besides the registration and management of domain names, many derived activities have developed ...
Domain selling: Sedo, Afternic, BuyDomains, DomainNameSales. (Afternic and SmartNames have been bought by GoDaddy).
Expired domains, their recovery: NameJet, SnapNames, Pool.
Monetised parking: InternetTraffic, Yahoo, Sedo.
Should you park the domain before to create the site? By parking I means displaying a blank page or a list of ads. In both cases it should be avoided. The page will be seen as undesirable or unnecessary by search engines and it will take a long time before it will be scanned again.
Statistics and new TLDs
Number of million of domains registered for main extensions (January 2016):
| Year | COM | TK | DE | NET | UK | ORG | CN | INFO | EU | BIZ |
| --- | --- | --- | --- | --- | --- | --- | --- | --- | --- | --- |
| 2016 | 128 | | | 18.8 | | | 16 | | | |
| 2014 | 113 | 21.3 | 15.6 | 15.5 | 10 | 10 | 8.8 | 6.1 | 3.7 | 2.6 |
| 2012 | 103 | | | 14.8 | | 10 | | 8.2 | | 2.2 |
| 2010 | 87 | | 13,7 | 13 | 8,5 | 8,3 | 7,6 | 6.3 | 3,2 | 2 |
DE is for germany. CN dropped in 2011 since it is more difficult to register but is now the gTLD used. TK is free. See also: Statistics of the Web.
In June 2012, ICANN announced that 1,930 new TLDs have been the subject of an application. Among them are google, youtube, lol filed by Google among a hundred. Some extensions like .inc, .blog and .car have been requested by many players.
Examples of new TLD suitable in many languages: .art .docs .page .prof .prod .film .video .bio .auto .moto .tour .music .finance .guide .app .dev .zip .plus .love, etc. ...
Proof that referencing loses its appeal, no one asks for the .seo extension!
These TLDs will be widely used? Why the .book extension would it be much more successful than has been. info?
But this actually is not a problem fpr big players like Google, Facebook, because if we judge the content of their application to ICANN, these new extensions will only serve their users. For example if .blog is awarded to Google it will be used only to Blogger users.
List of new gTLD and number of domains registered.
Tips
Take care to:
Parking
A very low cost to "retain" a domain name, but it should be checked that the management of the DNS is included, otherwise the name cannot be associated to a hosting, and it will be necessary to pay a supplement to obtain it. Note that some registrars refuse the transfer of the domain name towards another registrar.
Obscure order
At first, the cost seem to be advantageous, but after having reached the multiple stages of the order in successive forms, the final amount is several times superior because of the joint supplies, that could be useless for you.
Renewal at risk
A domain name is renewed at the end of one year or two years.
A recording of more than two years does not offer any guarantee, you will not be recorded in registry for more than one year or two and if the registrar disappears, you lose the money.
You must exclusively renew the recording near the original registrar and no one other. Some has been contacted by "Domain registry of America" in UK which requires them to renew a domain bought elsewhere.
Impossible transfer
There is a quantity of tricks which are employed to prevent the buyer from leaving the house, and to transfer their domain to another, less expensive, registrar.
Cyber squatting
Parking of the name of mark or a company in the hope they will pay an expensive amount to recover it.
References
See also