The real reason for the decline of the camera
Smartphones can more or less replace them. But there is another reason.
When someone tells me:
Why buy a camera while my smartphone can capture images as well?
I answer ironically:
Yes, why buy a Cadillac while a Nissan can also make the trip?
Many are buying more comfortable, more powerful cars, offering more features, and they are to city cars what cameras are to smartphones. So why did the sale of these devices fall by 90% between 2012 and 2019?
Manufacturers attribute the shrinking of the market to smartphones, and there is no doubt that they are more convenient for everyday photos. However cameras offer a better comfort of use and much higher performances and are better suited to take a series of shots. The truth is that manufacturers are not doing anything to really make the public of today want to buy them.
Their conservatism manifests itself first in the look of the devices. Compare the 2019 Canon EOS RP to the 1995 EOS 5000 model: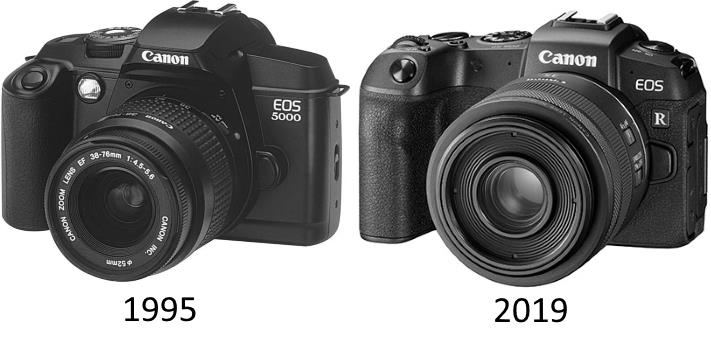 We can not say that there is a real modernization effort to please customers who are used to the clean and elegant look of smartphones!
Fujifilm (just like Olympus for that matter), goes further and is not afraid to give his latest models a really retro look...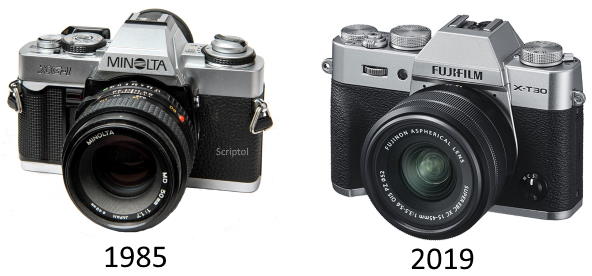 In fact, this style even dates back to 1959 with the Nikon F, the first SLR!
What makes manufacturers think that users want to get into a time machine when they want to take pictures? If they were designing cars instead of cameras, they would probably think that the style of a Ford T is the most appropriate to seduce a buyer...
Cameras, yet can look like this ...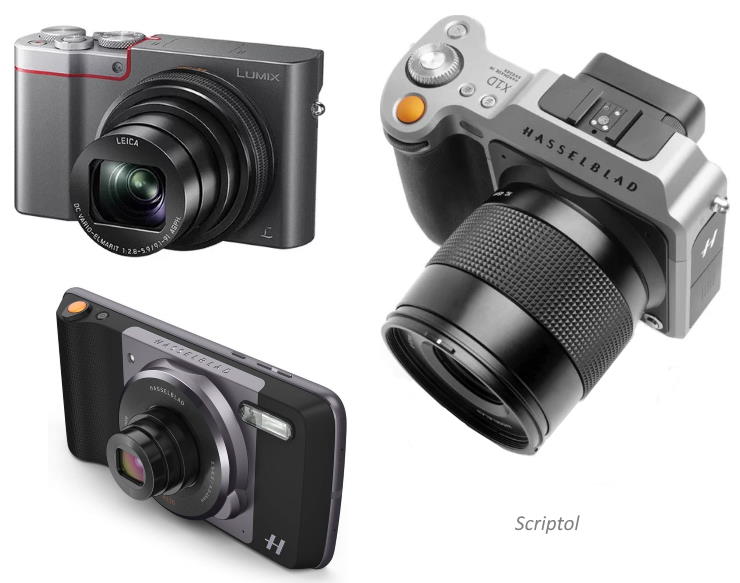 We see in the image a Lumix whose unfortunately the small sensor offers limited capacity and a Hasselblad that is intended for a wealthy public, so the modern look seems forbidden to the amateur photographer in our time. You have to like the retro style.
The look is not the only reason that diverts potential buyers from these products. Unlike other sectors of the industry where an innovation provided by a manufacturer is immediately adopted by competitors to not stay behind, this particular industry is comfortable with incomplete and crippled products.
The Panasonic and Olympus cameras offer almost all the features that can be expected including focus stacking and hires mode but they use a smaller and less powerful sensor and no computational photography to compensate.
Sony does not see the benefit of providing its devices with a touch screen or pre-shot.
Canon has touch screen since ages, but does not care to offer stabilization in the body, or digital zoom.
Fujifilm either. But is the only one to add voice memo to a photo.
Nikon decided very recently to switch to hybrid devices, still believing that mirrored SLRs would last forever.
No brand offers voice control, as does GoPro.
Manufacturers seem to have no idea what buyers are really expecting from a camera. Canon has released in 2019 the M6 II, a model that progresses significantly compared to the previous version. But still no stabilization in the body, and instead of the digital zoom offered by all smartphones, proposes some "creative filters"...
Here is the first one:
Which gives this: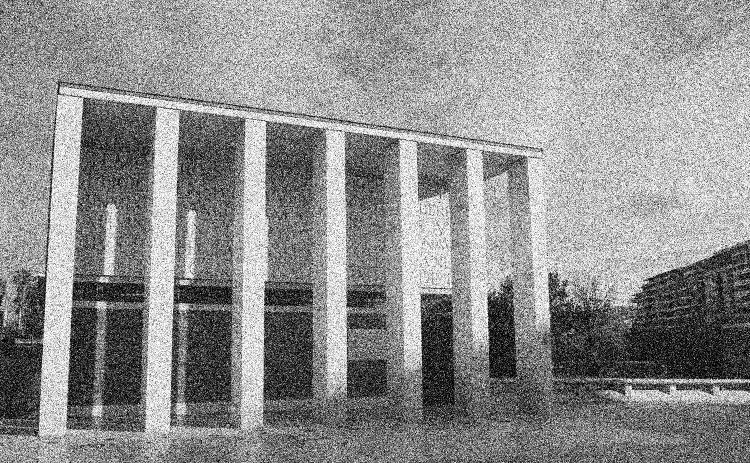 My TZ compact camera becomes creative as soon as the brightness drops.
The second creative effect is this one:

And we get this: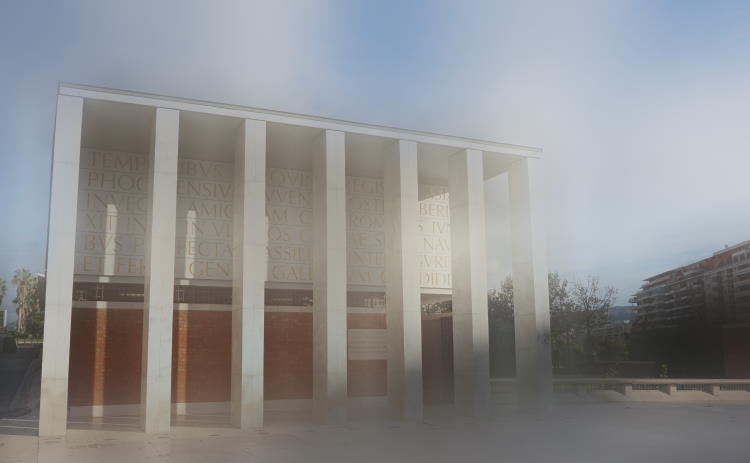 And I'm not even talk about the third "creative" filter available, the fish-eye effect, which inflicts a distortion to the images, the third plague of photography next to the two previous ones...
This instead of the authentic rendering of the image below that we might prefer: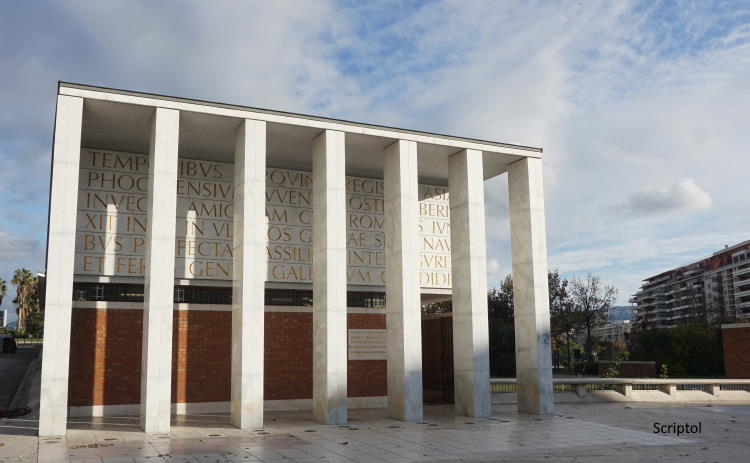 If we really care about these "creative" effects, we get them very easily with Paint.Net or other photo processing software, and it's no more compelling than going into the menus of the device to find these filters , and without forgetting to come back to restore normal images otherwise we risk unpleasant surprises.
Another thing that contributes to public disinterest is the policy of non-cannibalization (except Fujifilm): Removing, without reducing the price, features in cheaper models, especially software ones, to push to buy the most expensive models. And these expensive models are the full-frames, which in turn require to buy very expensive lenses.
These full-frame devices that they want to push you to buy are really justified only for professional photographers. And most people do not seek to become photographers, even amateurs. What they are looking for is the magic of images that are captured for eternity. And magic, we really only found it in smartphones unfortunately.
Second part: Evolution of the smartphone vs the camera.