All Google Sites
List of sites of Google listed in categories
All Google services are free, only few have a more professional version requiring fee. The list illustrates that, through the services and tools offered, a strong trend is emerging, that is replacing the operating system and desktop software for browser running Web applications offline. One area in which Google is becoming the main actor.
Many acquisitions have been integrated into the Google site and its services. The sites are redirected to a subdomain of Google. Only the acquisition of which the domain is still active are listed here.
This list is completed by the List of Google Tools.
Graphics and video
Youtube.
Sharing video website that uses Flash for display videos on any website. Bought by Google in 2006, its expansion is still continuing while the service develops.
Many sites have tried to imitate it with little success except Dailymotion.
Web design and development
Experiments.
To end the quarrels of authors of browsers each boasting a gear its product, Google created in 2009 a site where you can run JavaScript across browsers to compare their speed.
Html5rocks.
Dedicated to HTML 5, provides tutorials, demonstrations and tests for browsers.
Instantiation. Java development for the Web.
Social networks and hosting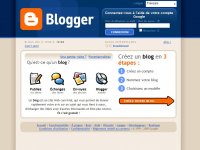 All For Good. Find and share volunteer activities. Browse the site for activities near your location.
Blogger.
Platform of blog hosting now merged with Google+.
A domain name may be associated with a blog. The site is blogger.com but the blogs are hosted on subdomains of blogspot.com.
FreeBase.
A graph of persons, places and things built by a free community.
Google+ is Google's reply to Fecebook, (next to Orkut), a social network which allows you to connect to a group. It integrates Circle for creating online groups but also other tools with a long-term prospect of an exchange network as common as the search engine.

Mobiles
Admob. Acquired for US$ 750 millions, it is a mobile advertising network.
Android. Site of the mobile operating system.
Other sites and online services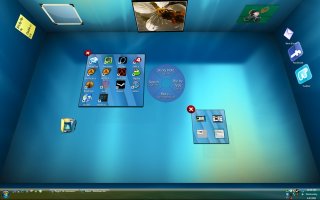 We must add to this list the 8 robotics enterprises and sites acquired in 2013, but they could be merged into one.
Google's blogs
See also