GIMP tutorials for webmaster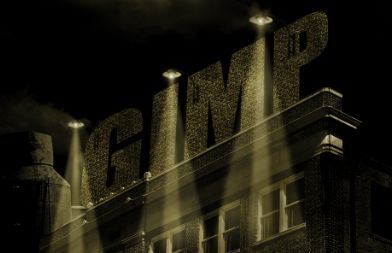 To use the GIMP to create graphics of a website, whether it is the header, logo and illustrations, here a series of manuals ...
Most of these tutorials do not require knowledge, but some require the basics of using GIMP.
How to make a background with the colors of the logo, then add text and the logo.
For your logo is not too conventional, a color spiral ...
To superimpose a text on an image. This is done with layers, but the tutorial provides a simple way for beginners.
What is so named "effect of oil paint", and this is done from a photo.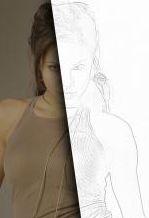 From a photo, a portrait of people for example, create a cartoon by some transformations. Demo: image on the right.
This application will be a little longer to make.
It creates a scene with an agonizing ambiance (or another ambiance, depending on the choice of filter) from elements of landscape taken on photographs.
Forum
help in installation of gimp
2011-06-07 02:36:40
Hello, I was reading on your web site that we could launch gimp in a browser.
It will soon be possible to run applications such as Gimp in a browser. Thanks to an API in development, HTML 5 GDK Version 3.2. To test it on Firefox 4, you should download the source code for GTK 3.2 and compile with this directive: -enable-x11-backend-enable-broadway-backend You must also enable WebSocket in Firefox 4. Type about:config in the address bar and turn both flags as follows: network.websocket.enabled=true network.websocket.override-security-block=true
Not having done anything like this before, could you give me some background on what I need to accomplish this? I am using a virtual machine, so I can use whatever server is best. where do I compile the source code for GTK 3.2? ( I am really new at this) I found where to change the settings in Firefox, but is there a way to do this without the user having to do it manually? Your help and guidance in this feat will be greatly appreciated. Thanx,
2011-06-07 03:01:22
Hello Apparently, this requires WebSocket which is disabled by default in Firefox 4, due to security issue. It will be enabled by default in Firefox 6, that will be available before the end of the year. You do not need to have GTK 3.2 to use it, GTK 3.2 will support that by default, but you can compile GTK 3.0 with the option given in the post to run it. The source code for GTK 3.0 may be found on the download GTK page, and you have to read the instructions to compile it. Not an easy task, but possible...