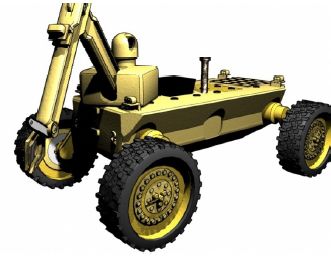 EATR, the robot that eats
EATR (Energetically Autonomous Tactical Robot) is a project to develop autonomous robot that can perform many tasks without tank or battery,
through its ability to generate energy from the resources of its environment, so eating…It can use regular fuel as diesel, gas, coal, but also manufacture it from biomass.
It was sponsored by DARPA. Such robots will have a military or civilian use. They may be used to rescue people lost or in danger, to explore the enemy territory in search of hidden bunkers. Or patrolling in desert areas.
Many magazines expressed concern at the announcement of the project, including FoxNews.com: this robot that eats, would it be dangerous to
humans? The builder so has it felt obliged to issue a press release to reassure the public with this title:
Cyclone Power Technologies Responds to Rumors about "Flesh Eating" Military Robot.
There are no plans to add the human body to is diet, that will consist of plants and wood chips! This is the specialty of Cyclone Power, the
company in charge of the energy part of the robot. We do not know actually how to convert proteins into energy.
The combustion chamber was developed in the first six months of development. Cyclone Power already has a system called WHE that could do the trick.
In a second phase, the fuel system was coupled to the robot to provide the energy of movement and action.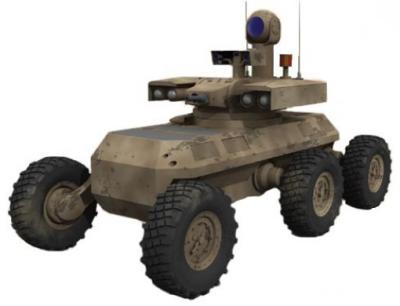 All this occurred during the first half of 2009. Three years later, I wondered where was the robot that frightened the users who would not believe it is really vegetarian. Thus I learned that research continued under the control of DARPA, the government agency.
The U.S. military has a special interest in this machine and it has plans in an autonomous recognition vehicle of which we see the image at right. In forests it will "feed" of dead leaves. It will not eat ennemies.